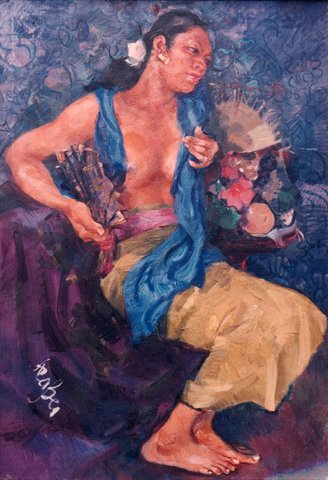 Painting by Roland Strasser
Buying Roland Strasser paintings – Highest Prices Paid:  Artist Bio & images follow: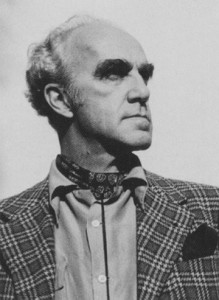 ROLAND STRASSER (Austrian, April 24,1895 – July 27, 1974)
Roland Strasser, an Austrian painter of Basque descent, was born in Vienna in 1895. He was one of the great painter/adventurers of the early 20th century, and one of the last Orientalist romantics. His energetic paintings and drawings captured and portrayed the lives of subjects from regions and cultures still considered "exotic" by European viewers of the era. Once described by an admirer as "a strange, restless painter, who disappears for years…" Strasser was known for painting subjects that were difficult or even dangerous to paint.
Strasser first studied art with his father – whose family name was Quiriqez — a member of the Viennese Sucession movement who taught at the Academy of Fine Arts and was known for his small scale polychrome ceramic sculptures and also for a bronze of Marc Antony that he created for the 1900 Paris World Exhibition. Strasser's older brother Benjamin was also a painter and graphic artist. At the age of 17, after completing his studies at a Realschule, Roland Strasser accompanied his father on a trip to Egypt.
Strasser next studied with Rudolf Jettmar and Julius Schmidt at the Vienna Academy of Fine Arts between 1911 and 1915. He was then assigned as war artist for the Imperial War Press. Roland then briefly worked as a lithographer and illustrator. In 1919 he traveled to Holland where painted at Volendam and earned enough money selling paintings to be able to travel the following year.
In 1920 Strasser traveled first to Siam (Thailand), then Java (Indonesia) and finally New Guinea. Along with another adventurer – whose intention was to shoot exotic birds – Strasser journeyed to the remote and forbidding interior of New Guinea. After being abandoned by his companion he spent four months in a Papuan village. He eventually made his way back to Java, but all of his drawings were lost. He then spent eighteen months at Bali where he met Willem Dooyewaard, a Dutch artist, who became his student and frequent travel companion.
In the autumn of 1922 Strasser traveled to Peking, and from there to the province of Shansi, where he made studies of peasants. He the continued on to Mongolia, and by 1924 was in the province of Szetshwan and finally the mountains of Tibet. As an artist, he used his rendering skills to render activities, postures and psychological states of his subjects. The works he made during this trip – both drawings and paintings – were shown in London by a Mr. W. B. Patterson, and the proceeds from their sale provided Strasser with funds for his next trip.
Strasser traveled through Bombay, Nagpur and Calcutta, then into the foothills of the Himilayas where he planned another trek into Tibet. At Kalimpong he assembled a caravan, and in January of 1925 he crossed the Kula Pass, and 10 months later reached Urga (now Ulaanbaatar) in Mongolia. After spending a year in Urga, Soviet authorities arrested Strasser as a spy. His diary and maps were confiscated, but he was allowed to keep his paintings and drawings.
In the winter of 1926 he travelled through the Gobi desert into China. He then took a train to Peking where all of the drawings he had made in Tibet and Mongolia were pillaged and destroyed by the troops of General Chang So-ling. Strasser travelled next to Tientsin, and then to Japan where he visited Kobe and Kyoto. Eight months later he took the Trans-Siberian railway to Vienna to visit his ailing father. After his father's death in October, 1927 he remained in Europe and was the subject of an exhibition at the Berheim Jeune Gallery in Paris in February, 1928.
In 1930 he published "The Mongolian Horde," an account of five years of his travels in China and Mongolia, with 21 sketches included. In the foreward to his book, Strasser wrote:
"During five years of wandering in the heart of Asia, I accepted my experiences and impressions like such a child…But now that it is over, I feel the impulse to note down and retain, while they are still vivid, some at least of the strange and thrilling impressions that crowd upon me, in the shape of a few descriptive and open sketches."
After additional travels, Strasser returned to Bali in 1934 where he and his wife Enrica stayed until 1944. For years the Strassers had a home in Kintamani above Lake Batur. Strasser disliked visitors, and would leave his studio through a secret back door when not in the mood to entertain. 
The Japanese arrived in early 1942, ending Dutch colonial rule, and life in Bali changed considerably. By the time the Japanese left Bali in late 1945,  grinding poverty, Christianity spread by missionaries and growing nationalistic fervor had re-shaped its culture. The Strassers had laid low during the occupation, depending on locals for food and assistance: "It was a time of great difficulty," Enrica later recalled, " but the Balinese were very kind." It was also a lonely time, particularly for Enrica, who occupied herself by tending two horses, a monkey and seven dogs. "Yes, it is beautiful," she told a reporter after the war, "but have you ever looked at the same beautiful things for ten years, morning, noon and evening?"
Assisted by Australian troops, the couple left for Sydney in early 1946 after Roland destroyed 30 paintings. He brought with him the text of an unfinished romance that was never published. Although they hoped at some point to again live in Vienna, the couple never managed to return to Europe. After several exhibitions in Australia, by the early 1950s the Strassers had settled in Santa Monica, California where the mild climate was easy on Roland's health. Strasser exhibited his art, taking part in exhibitions in Long Beach and Laguna, and also restored a 1930s mural by the Mexican master David Alfaro Siqueiros.
Roland Strasser died in Santa Monica California on July 27, 1974.
Do you have a piece by this artist that you are interested in evaluating or selling?
INQUIRE ABOUT YOUR PIECE