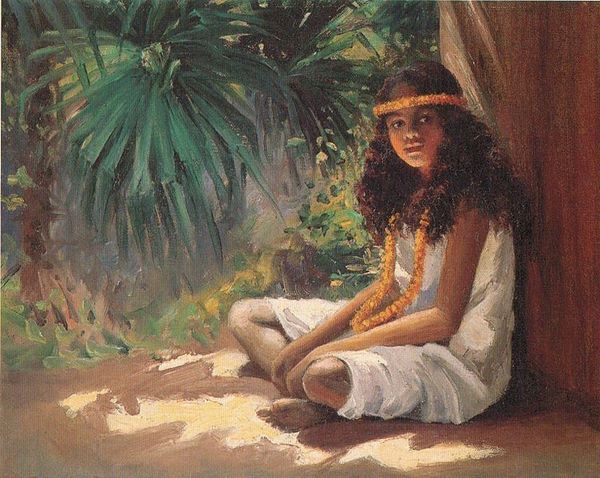 Helen Thomas Dranga, "Portrait of a Polynesian Girl," 1910
Buying Helen Dranga paintings – Highest Prices Paid:  Artist Bio & images follow:
HELEN DRANGA (British/American, 1866-1940).
Artist Carrie Helen Thomas Dranga was born in Oxford, England in 1866. On December 16, 1896 she married Theodore Augustus Dranga, a plumber who later became a merchant in Hilo, Hawaii. In 1901 the couple moved from Oakland, California to Hilo, Hawaii where they raised their son, the marine conchologist, Theodore Thomas Dranga (b. 1901, d. 1956.)
Dranga painted in Hawaii for approximately 25 years and was known for landscape images including pictures of Mauna Kea. She also painted portraits of native Hawaiians and Chinese. Dranga's work appeared in "Paradise of the Pacific" magazine.
Helen Dranga died in Hilo, Hawaii in 1940 and is buried in San Diego, California.
Do you have a piece by this artist that you are interested in evaluating or selling?
INQUIRE ABOUT YOUR PIECE