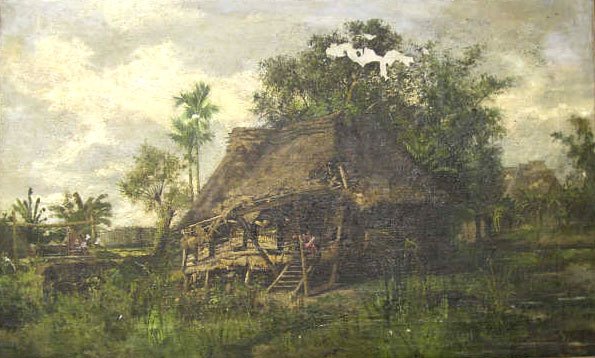 Painting by Felix Martinez
Buying Felix Martinez paintings – Highest Prices Paid:  Artist Bio & images follow:
FELIX MARTINEZ (Filipino/Spanish, 19th Century).
Felix Martinez was a painter and muralist who created religious, genre, landscape and still-life paintings. He was a contemporary of Simon Flores, Lorenzo Guerrero, Paz Paterno and her half-sister Adelaida Paterno.
In the 1880's Felix Martínez was commissioned by the Jesuit order to paint transparent images of Jesuit saints. These images, now destroyed, which were mounted on the windows of the choir loft and illuminated from within, were displayed in the Jesuit church of San Ignacio. Felix Martínez also painted the interior of the San Sebastian church in Quiapo.
Do you have a piece by this artist that you are interested in evaluating or selling?
INQUIRE ABOUT YOUR PIECE