Maqbool Fida Hussain (1915-2011) was the most famous Indian painter of the 20th century. His work stirred up so much negative media attention that he was forced to live in exile during the final decade of his life. It was a disappointing fate for a much-loved man who was once called "India's barefoot Picasso."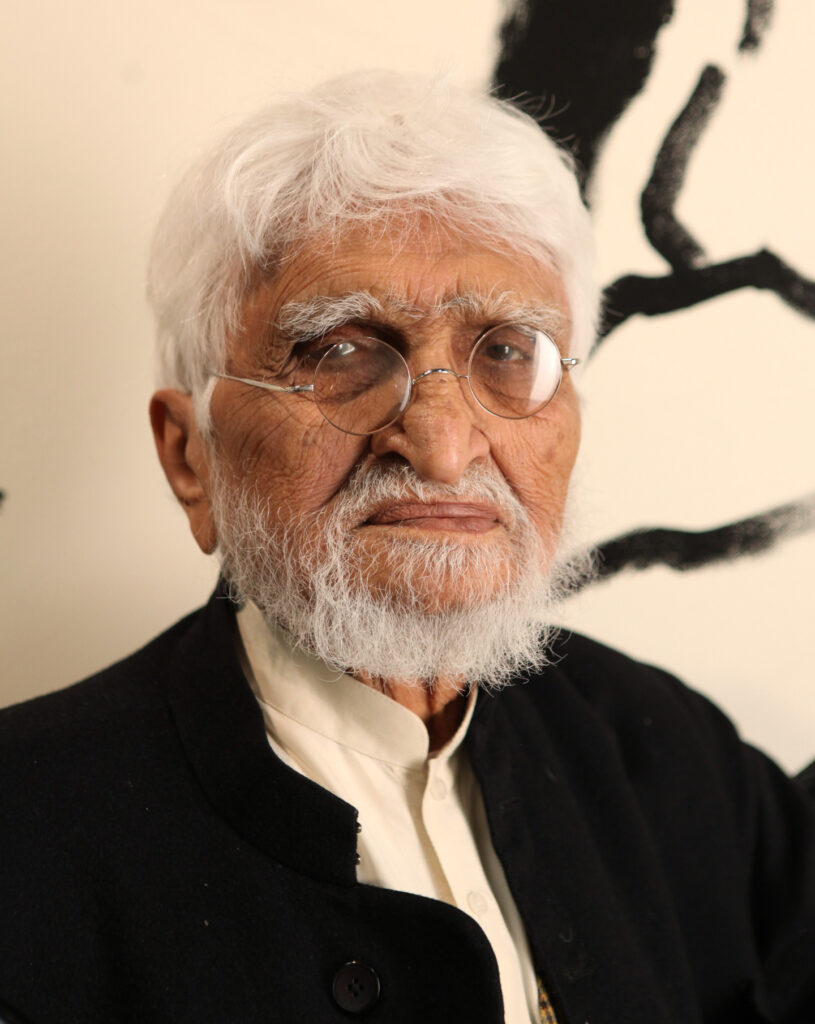 M.F. Hussain was born into a world of loss and transformation. His mother died when he was only 1 1/2, which later led the young artist to explore themes of motherhood in his art. Growing up in during the waning years British rule in India, he witnessed the humiliations of colonialism. Determined to find freedom through art, at 17 he was sleeping on the sidewalks of Bombay and painting billboard sized film posters. Hussain's first show in 1934 received harsh reviews from critics, but he sold his first painting for 10 rupees.
Supporting himself by working in a toy factory, painted nursery rhymes on furniture the artist married in 1941. He would father six children, including 2 sons who became painters. In 1947 Husain and several of his friends saw the partition of India and Pakistan as an opportunity for change. Together, they founded the Progressive Artist's Group which was dedicated to bringing modernity in art to India. As the group gained recognition Husain made politically-themed paintings that showed his disdain for Britain's domination of India.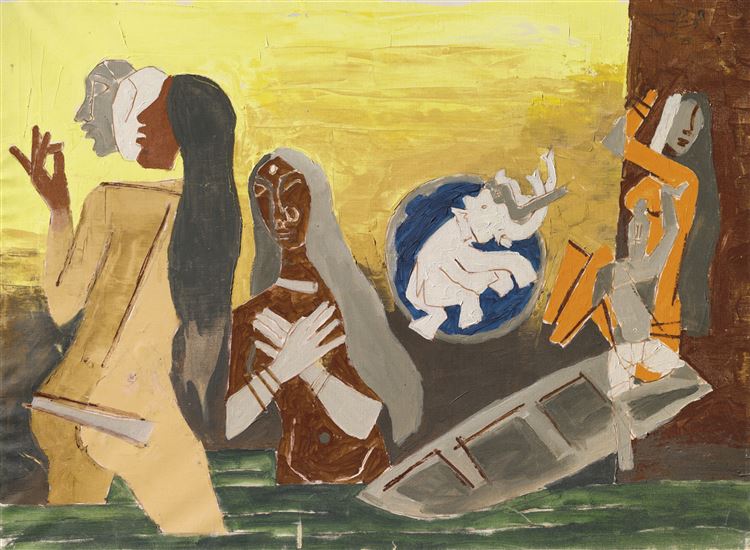 After a 1948 award Husain threatened to quit art to seek greater freedom, but then returned to present a successful show in 1950 that caused a German critic to label him "an artist to watch." Inspired by the idea that he could paint India's great religious stories in direct and modern forms his paintings began to depict India's many gods and goddesses and also stories from its epic poems.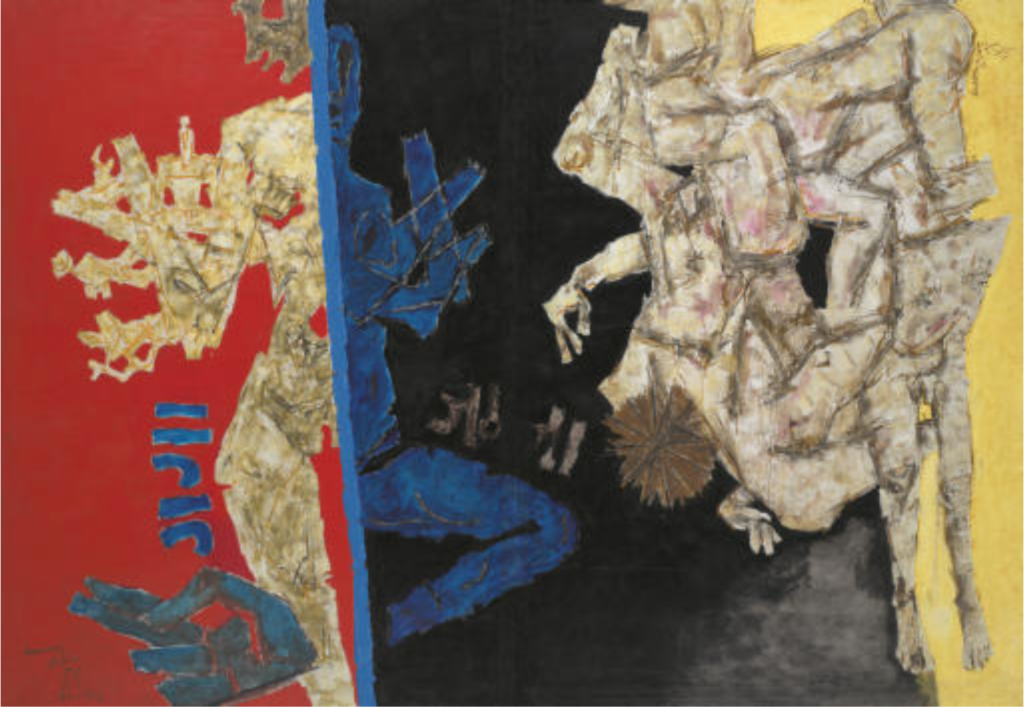 Fascinated since an early age by the possibilities of cinema, in 1967 Hussain produced and appeared in a film titled "Through the Eyes of the Painter," which introduced his art and to a wider public.
In 1971 Hussain was invited to exhibit at the prestigious Sao Paolo Biennale alongside 90 year old Pablo Picasso. He was enormously productive though the 1980s painting ambitious narratives of Indian mythology and numerous horses and bulls. In a series of Raj paintings he combined history and satire to make pointed commentaries. When Hussain painted Mother Teresa after seeing her in Calcutta, he left her faceless because he found Mother Teresa's presence too great to depict in realistic form.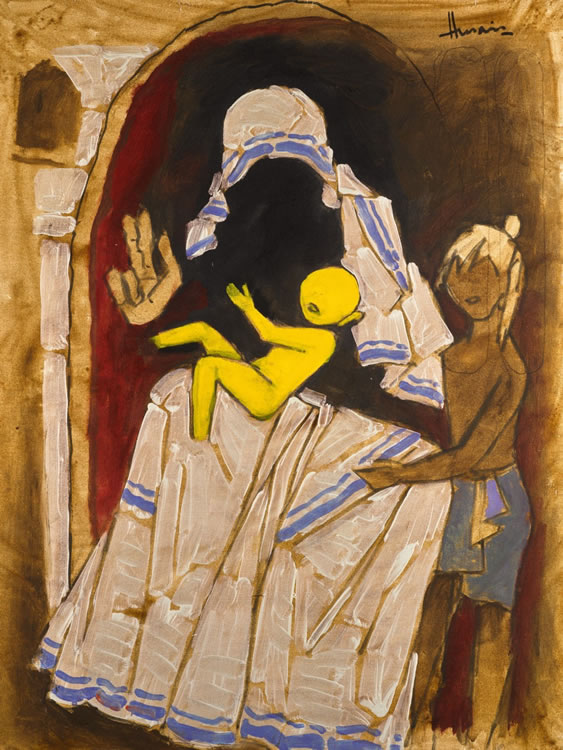 In 1996, after the publication of a magazine article about Hindu art featured one of his symbolic nudes, "Bharatmata"(Mother India), Hussain and his art became lightning rods for controversy. Although his nudes of Hindu goddesses had been collected for over four decades Hindu nationalist groups created an outcry that has lasted to this day. Following death threats, the artist moved to Dubai, Qatar and finally London where he died in 2011 at the age of 95.
"Ninety-nine percent of Indian people loved me," he said before he died, "and they still love me."